Episodes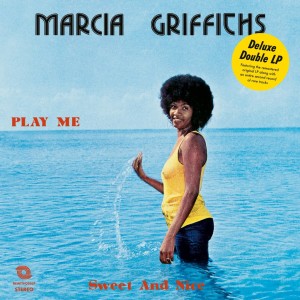 Friday Oct 29, 2021
Friday Oct 29, 2021
In this episode of the Bassment Sessions I'm going to focus on Women In Reggae 1964-1982 -   from Millie Small's breakout hit up to Rita Marley's 1982 hit One Draw. 
It's an impossible task to showcase the true scope and depth fully required to highlight six decades of women in reggae but I hope to help you discover some of the vital women who helped pave the way for the wonderful new artists continuing and evolving the genre and pushing the music ever forward.
SPECIAL NOTE
I want to thank Joe Malignaggi , the music coordinator for 3CR Radio Australia, a station that is carrys the Bassment Sessions, for his suggestion on doing this show - what a great idea.  
PLAYLIST (PART ONE)
Millie Small - My Boy Lollipop 1964
Phyllis Dillon – Don't Stay Away 1967 
Alton Ellis & Hortense Ellis - Breaking Up Is Hard to Do (Studio One) 1967
Nora Dean – Peace Begins Within 1972
Althea & Donna - Uptown Top Ranking 1978
Marcia Griffiths - I've Got To Go Back Home 1978 
Janet Kay - Silly Games 1979
Sister Nancy - Bam Bam 1979
Judy Mowatt – Black Woman 1979
Rita Marley - One Draw 1982
Rita Marley Pied Piper 1966
Bob & Marcia - Young, Gifted & Black
INCLUDE THIS SHOW ON YOUR STATION
If you'd like to use this episode or carry the show on your stations please contact us via  https://www.bassmentsessions.com
Email: dubmatix@dubmatix.com

https://www.facebook.com/TheBassmentSessions