Episodes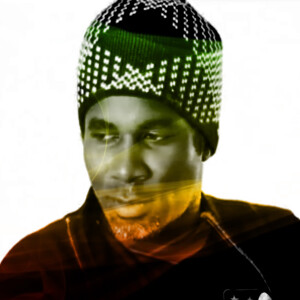 Thursday Dec 22, 2022
Thursday Dec 22, 2022
Bringing the swing, the flows are smooth, the grooves are bumpin to get you jumpin.
This week's session shines the light on JA/Canadian singer Treson for Artist of the Week, Hip-Hop Throwback double shot with Pete Rock & C.L. Smooth and RUN-DMC, the IRIE track of the week with Asha D & Artikal Band and a few classics I've uncovered for our Treasure Chest segment with Busy Signal, Ninjaman, and the Ragga Twins.  

Kick back, crank it up -  this week's show is now in session!
PLAYLIST
Born Jamericans - Warning Sign
Gappy Ranks - Put The Stereo On
Tréson & The Human Rights  - Sing & Dance
Tréson  - Got To Go Now
Tréson, Sly & Robbie, Dubmatix - Frenchman Code
Pete Rock & C.L. Smooth - The Creator
Run-DMC - Christmas In Hollis 
Asha D, Artikal Band, Maylan Manaza - More Love
Busy Signal - Money Flow
Ninjaman & Flourgon - Zig It Up
Ragga Twins - Juggling
Ed West, Tiffany Juno & Gardna - See The Vibe
Harry Shotta, Y-Zer, Sasasas, Kenji DnB - We Are Not The Same
Conquering Lion - Code Red
JOIN THE MAILING LIST
Join me in the Bassment each week for a session of top vibes.  www.bassmentsessions.com
IRIE MAGAZINE
for the latest in the world of reggae and beyond, jump on over to the number one online reggae magazine that matters https://www.iriemag.com/
FREE 1GB DUB & REGGAE LOOP PACK
Produced by Dubmatix https://reggae-loops.com/free-loop-pack